2018 Ford Kuga.(Escape)
I have a USB problem.
when i turn the car off and on again,system prompts"Attempting to reconnect to MEDIA DEVICE…Please Wait",This has been prompted since 19200.
When I upgrade to 3.4 (19200), the prompt will jump like this when the car is powered on.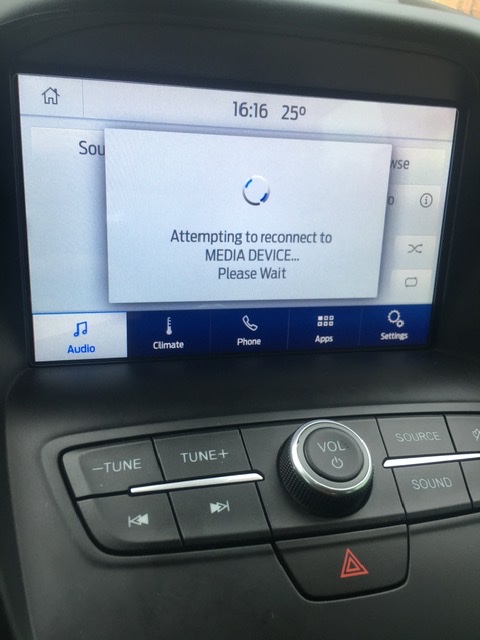 How can I solve this problem?
Thank you.