I can't update sync 3.4
I have downloaded many times, many different versions, but still get this error.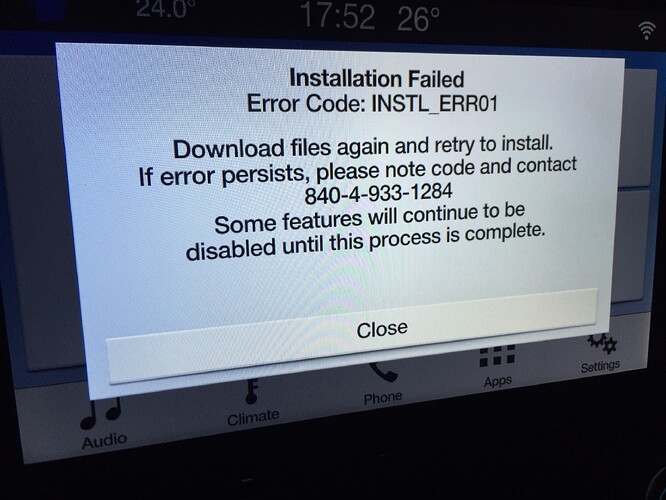 Hi,

The 'current version' is set incorrectly in the Syn3Updater app - you have likely entered your desired version (e.g. 3.4.20196) instead of your presently installed version (e.g. 3.0.19205).


Recreate the USB using the Syn3 Updater app using the correct current version.
Post your log file.
This topic was automatically closed 2 days after the last reply. New replies are no longer allowed.