Hi All,
I have just done the upgrade to V3.4 on my Sync 3 (retrofitted in a MK3 Focus from Sync 1).
All looks good and what a great effort on the installer. Really easy to use. Keep up the great work.
Well I don't get the Calm Screen so I guess my APIM firmware is too old. Anyway, I got the latest 2.4.3 version of Forscan and am willing to attempt the firmware upgrade (I am aware there is always a risk of this going wrong and being left with a not so insignificant bill). But I am willing to give it a try knowing the risks.
Before I go ahead, I just wanted to check everything is ok. I went in to the APIM firmware upgrade and got to the stage of download files (which it did successfully). Before I go on to the next stage, I just wanted to check that what I got was correct.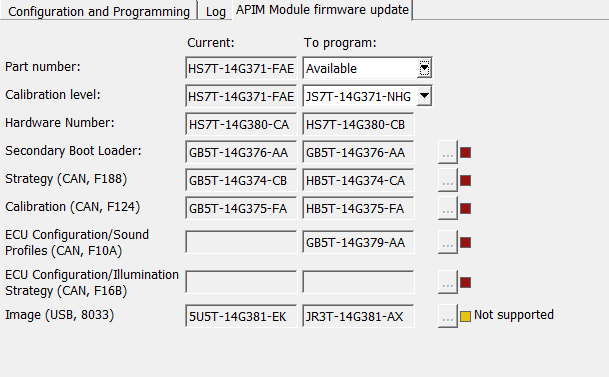 I have attached a screenshot above. The files it downloaded were:
GB5T-14G379-AA.ZIP
HB5T-14G374-CA.ZIP
HB5T-14G375-FA.ZIP
I just wanted to ensure that these are the correct files and they are the only ones required (I know there has been some discussion regarding Forscan not downloading correct files etc).
If this is all correct, I assume I just now run a Test SBL and assuming that goes Ok then hit the program button?
Do I leave the 'Force Program' and 'Cease activity on bus' checkboxes ticked?
Also, how long, roughly, does the firmware update procedure take?
I know this is an open question, but what kind of percentage of these updates fail? Is it a very common thing or does it just happen once in a while. I will obviously connect my car to a battery charger before starting and keeping fingers crossed.
Many thanks in advanced for any help.