IMPORTANT ACCOUNT MIGRATION!
As CyanLabs becomes larger, more feature rich and forms a bigger community, we want to introduce more a of a "link" between CyanLabs.net and community.cyanlabs.net.
We have already imported all users from Discourse to CyanLabs.net and just require each user to reset their password following this procedure
The switch has now been flipped, all logins for Discourse will be done through CyanLabs.net, the below steps MUST be completed before you will be able to login!
If you have any issues or questions, please email [email protected] or contact us on Discord if you are unable to access your forum account.
UPDATE: we have added Social Logins, https://cyanlabs.net/login/ If your Social Login email matches a valid Discourse account this should also allow you back in without doing the process below, this is untested though. Users who have already migrated can link/unlink socials at https://cyanlabs.net/account
Visit the CyanLabs.net Password Reset

You will be taken to a page that looks like this, enter your Username or Email Address and click "Get New Password"

You are now done and should see the below message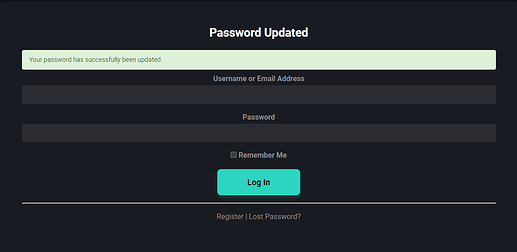 Log in with your Username / Email and Password and you should be logged in to both the Website and Forum (you may need to click Login on the forum to sync it)