Now with Revo RF019s and Eibach lowering springs. Coming soon - Airtec intercooler, VelossaTech scoop and MST induction kit.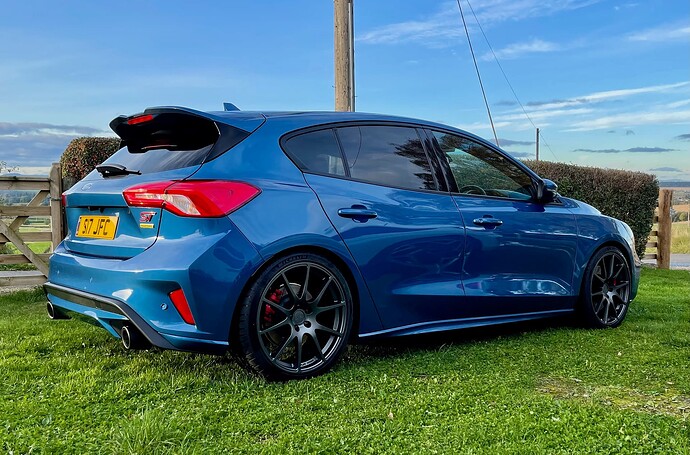 Very nice! I think that kind of blue is one of the best colours for the Focus, another one is a dark "smoked" metalized gray…
Thank you! Yeah, you're right I love that grey colour too, I think it's called Magnetic.
I really love this blue on my Fiesta also
Beautiful car! Both of them!!! I cannot tell you how envious of all of you folks that still have access to Focus and Fiesta. The idiots at FoMoCo have really stuck it to us hothatch enthusiasts here in The States. Cheers!!