The file must be corrupted. Try the manual process.
Hi @CyanLabs, can you provide a reference what are the known bugs in 20021? It seems not very clear what are the bugs because I have successfully installed that version and so far no issues were encountered.
Try using usb and radio it will sometimes not work or switch randomly
Hello
I have the same problem

He follows what colleague Aaron wrote.
I understand that deleting a map area is about discarding the file; for example 1U5T-14G421-BEF 1.6Gb from the catalog.
OK.
However, how to delete VOICES files.
I need to save this device, it must not necessarily be updated and have EU maps.
However, it must work
Please help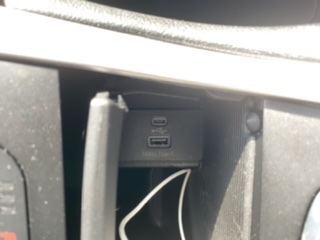 Installed new USB Port. Everything works fine now - android auto/carplay/flash drive.
Excellent! Does the usb c port fast charge your device out of interest?
Just ordered a type c charging cable, will measure and update when it comes.
I expect you will be disappointed with the result but would love to be wrong on this one

Hi Aaron, congrats my friend.
I faced same problem,
My Car is fusion 2017 energi, i imported it from USA, so i dounload the EN version on my flash drive and all process going well unless this red code, please advice which (Zip) should i replace the errored one right here

What is "EN version" ?
I can see it's the EU version, you CAN NOT install EU maps on NA
so I should download the NA version on my flash memory right?
and that gonna ensure that the maps will be enabled ?
No you will have NA maps then, CyanLabs does not support changing region.
Hi
how did you overcome this problem?
Please refer to my post on June 17th. It listed all steps
I take it you've only tried usb c to lightning? I'd be interested to see if usb c to usb c is any better
Yeah i reckon it won't be any faster, but be interesting to know.
Over on the F150Forum, Airborne Ape took one apart and tested it. It appears that these are nothing but standard chargers with different ports. Ford does not offer a high rate charger (at least in NA). The ones that claim they are high rate chargers are Chinese knock offs. They are all over EBay and the like. Even the Ford wireless chargers are standard rate, like 7.5 watts.
Does anyone know what files to delete on the new 3.4 update to leave just the uk maps and voices . Can't see the files that match with the ones you deleted. They seem to be different. ?
Thanks in advance
it's the same pattern, just instead of B#F it's B#G
1U5T-14G421-BAF 2.2Gb Sync3 v3.2.19324 EU.1.19 (30.07.2019, F9 EU_Common)
1U5T-14G421-BBF 452Mb Sync3 v3.2.19324 EU.1.19 (EU_Map_ext)
1U5T-14G421-BCF 1.6Gb Sync3 v3.2.19324 EU.1.19 (EU_North_UK)
1U5T-14G421-BDF 1Gb Sync3 v3.2.19324 EU.1.19 (EU_Iberia)
1U5T-14G421-BEF 1.6Gb Sync3 v3.2.19324 EU.1.19 (EU_France)
1U5T-14G421-BFF 2.3Gb Sync3 v3.2.19324 EU.1.19 (EU_Central)
1U5T-14G421-BGF 1.8Gb Sync3 v3.2.19324 EU.1.19 (EU_South)
1U5T-14G421-BHF 2.4Gb Sync3 v3.2.19324 EU.1.19 (EU_East)
1U5T-14G421-BJF 22Mb Sync3 v3.2.19324 EU.1.19 (EU_Cyprus)