Your system is set to use the 10" display size theme for whatever reason. Use FORScan to change the theme to the standard 8" display size version.
my display is 6.5 inches, ok i will play with FORScan today

SYNC 3 never came as a 6.5" option as far as I know. Screen sizes are 4", 8", and 10".
it is the same as in fiesta 6,5 only for me it is transit connect mk2
Hmm, just looked it up and apparently these 6.5" displays are a thing. There should still be a setting in FORScan to change the display size for SYNC.
The 6.5" display (165mm) uses screen scaling. There is no specific setting in Sync for 6.5" displays. These originally appeared in 2012 (?) and were Sync 2, but were migrated to Sync 3. Pic below…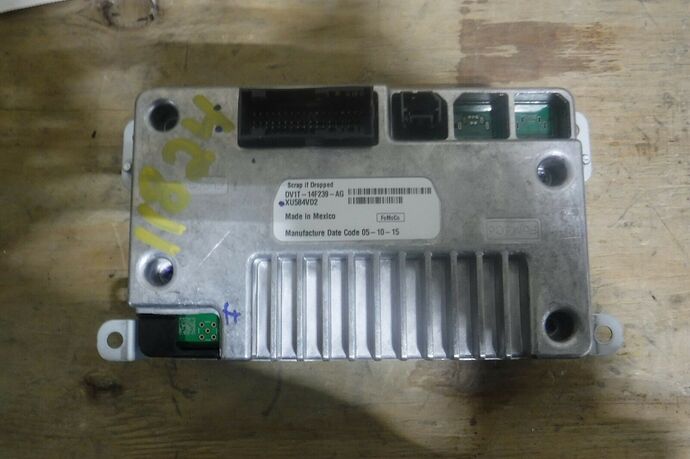 4D Tech even has a kit for them:
4D Tech | Ford Upgrades, Replacements & Accessories
@Cacek , did you do a Sync 2 to Sync 3 conversion?
I changed from sync1.1 to sync3
Thanks for the info. I had changed the title so if others have this issue it is easier to search.
Just to confirm, which setting did you use for the screen size?
I changed the FORScan to apim display "ford classic" because my display is 6.5 inches and after the update, the 10-inch display changed.
my sync3 is from 2016 also factory fitted on the connect mk2 transit
I'm guessing you had a ford GT theme applied before updating to 3.4
Either Ford GT theme or an undefined theme. I have seen APIM's with a value of '50' for the theme. These APIM's usually go to black or 10" display. I don't know why they were set that way, but the common factor was that they were all Chinese clones/hacks. The Ford Classic or Timeless would not have changed to the 10" display.
This topic was automatically closed 24 hours after the last reply. New replies are no longer allowed.