Thanks Chief! I was able to download the files to run the recovery routine, but no joy. It seems the strat file isn't sticking even though the routine seems to be successful - when I go back to view the current setup, it still shows the GB5T-14G374-CB file instead of AF.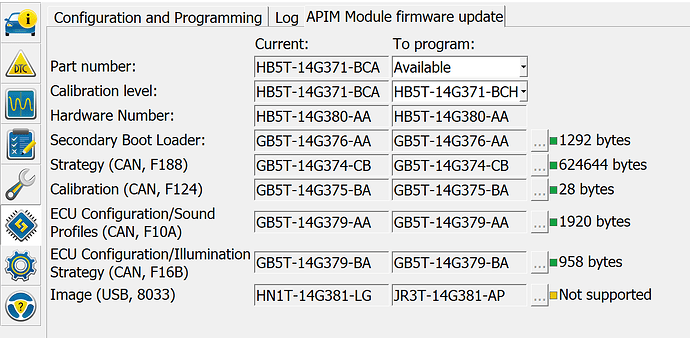 Here's the log entry for the operation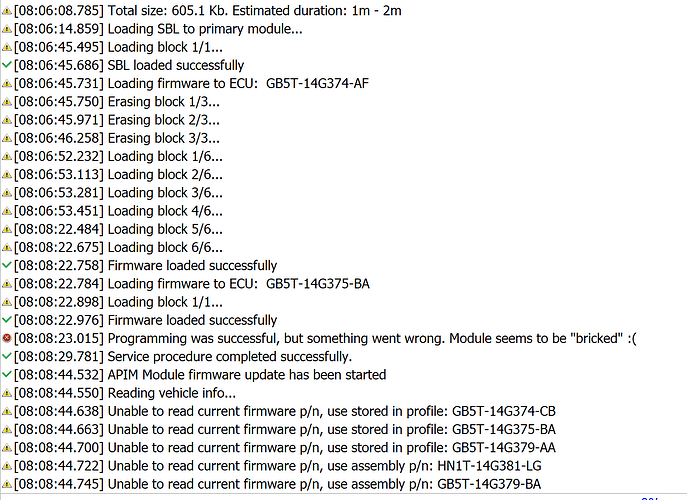 Poking around, I did find this snippet on the FORSCAN support page:
Example: uploading strategy file GB5T-14G374-CB for SYNC3 is bricking the module. Solution is to upload GB5T-14G374-CD instead of -CB.
Would you happen to have that file available? Any advice would be appreciated, and yes, my tail is between my legs and sorry I ever even tried to perform this upgrade.