I was putting the 3.4 update with navigation on my USB drive last night, and it hit a point and froze.
I have a screenshot of the error.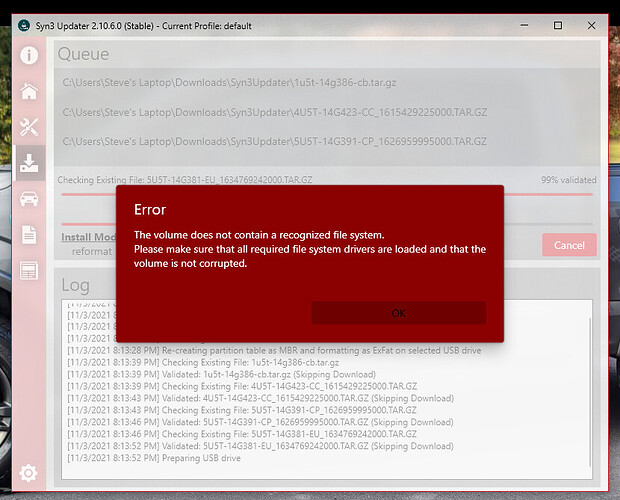 Now it's stuck at that point, and I can't wipe the USB drive clean to start over.
Can you help me with this?
I think if I could wipe the drive clean, I could start fresh and let it go again.