My delault navi voice country is set to Germany.
So to set a destination by voice commands in the country I am now (outside Germany) I have to say:
"Destination"
"Address"
"Change Country"
and then I have to spell the country.
But even after spelling, the system does not respond with all possible spelled combination letters. See picture below: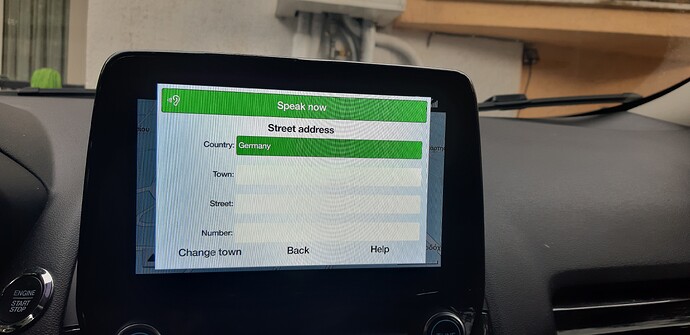 Is there a way, I can permanently set my voice activated country to another one (not Germany) so I do not have to pass through the above sequence of voice commands every time???