You are likely here as you encountered the following message from Syn3 Updater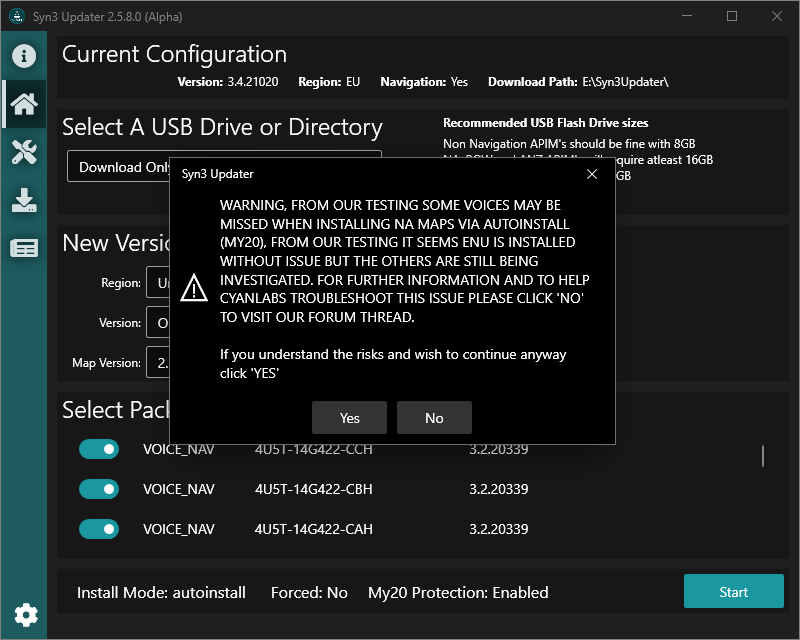 Basically due to some unknown reasons some voices don't appear to be installed when doing a autoinstall (the only option for My20), EU and other regions are fine but something isn't quite right with NA.
Also note that ANZ 2.20 is ESN locked so can not be installed via AutoInstall.
Usually you can continue and install it as normal and after wards manually install the missing voices, however mostly what i need to be able to investigate this issue is people willing to test, potentially quite a lot, the install on a NA APIM, i have no NA apims and therefore can not do so myself.