Hey All-
First of all I want to say kudos to this community and Cyanlabs for making it possible to give my 2013 truck both a functionality and appearance face lift.
I have had an issue with this update, and I don't believe it's specific to the version. When inserting the USB to initiate the update I get the below prompt, which I haven't seen in the many demonstration videos I've watched.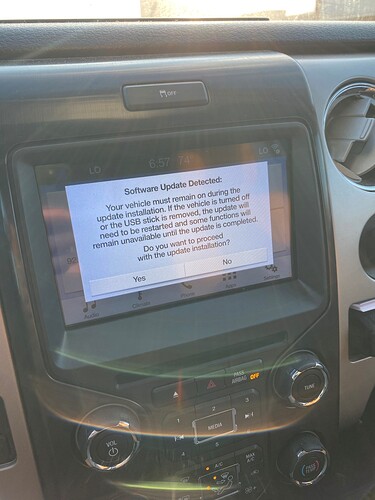 I intuitively select "Yes" and wait in anticipation for the update to begin… But after multiple attempts and waiting for up to an one hour I give up. My Sync and display continue on like nothing has happened. Long story short, the update is not initiating.
Any ideas?
Cheers!
Connor