Hello guys,
Can anyone tell me if my APIM is HS4 canbas capable? It came from EcoSport 2019 and I wonder if it will work fine with L-series TCU. Thanks.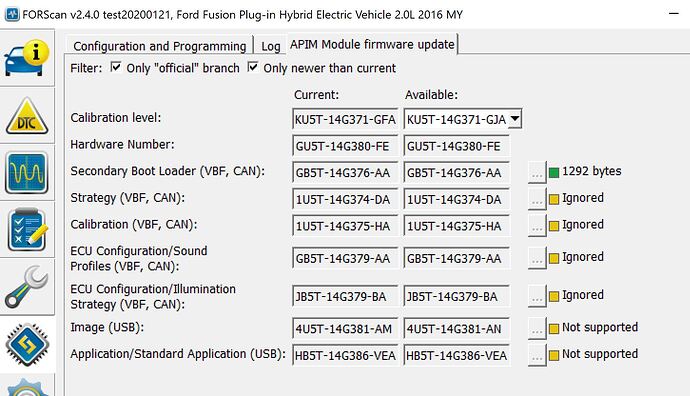 ---
SYNC Region: Europe
Navigation Variant: Yes
Install Type: Retrofitted
Old SYNC Version: Sync 2
New SYNC Version: Sync 3.4
Do you have a error message, if so what is it?
Update Method: Official Ford
Syn3 Updater Version:
Syn3 Updater Documentation Read:
Syn3 Updater Log File