Hello,
My Sync 3 system sometimes shows "Navigation Malfunction". The problem is not permanent, meaning is appears and goes away after I turn the car off and on several times. I suspect the aftermarket GPS antenna to be the culprit, not sure though. My car is Ford Fusion 2013. I converted from sync 2 to 3 and everything goes like a charm except for this sporadic error message.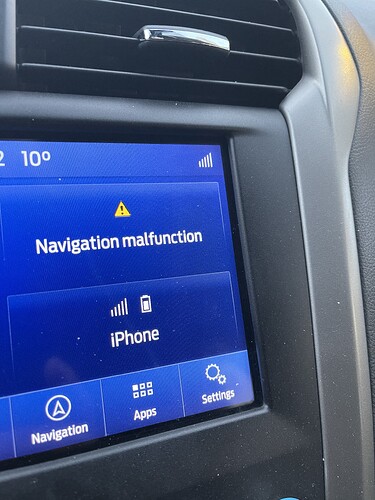 ---
SYNC Region: Europe
Navigation Variant: Yes
Old SYNC Version: 21019
New SYNC Version: 21265
Do you have a error message, if so what is it?
Update Method: CyanLabs Syn3 Updater
Syn3 Updater Version: 3
Syn3 Updater Documentation Read: Yes
Syn3 Updater Log File