Hey all,
I have recently finished the development of the multi download thread version of Syn3 Updater. from my testing this saturated a full 1gbit link and downloaded and copied everything in about 15-20 minutes.
If you would like to test it out jump over to the Alpha build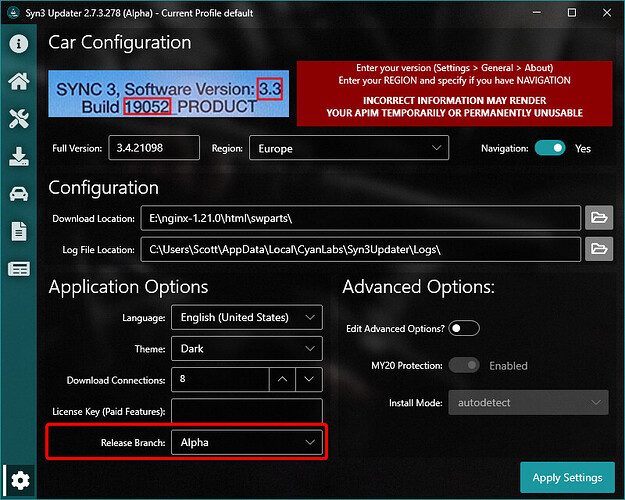 And then once you have swapped over to the Alpha build you will see this new option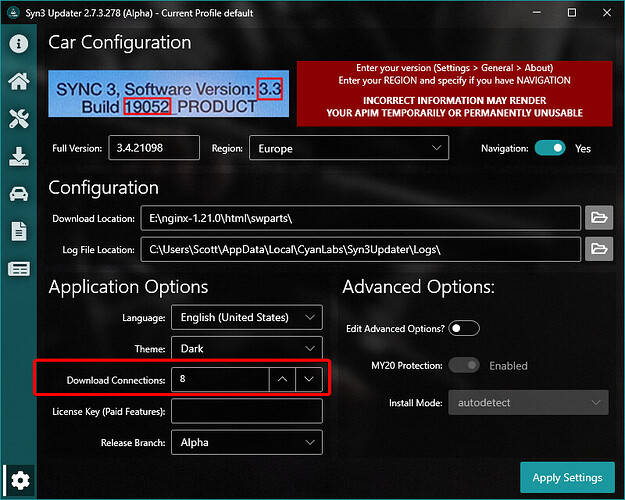 By default it will use 8 connections, i would leave it at this value if i was you but you can change it if you want.
Then simply download and enjoy the faster download (assuming ofcourse you have a fast connection)
additional features added in the recent Alphas coming soon include
And many bug fixes, small ui tweaks etc.