Hi Cynalabs,
Here are my configuration .
Original Region : ROW (INDIA)
Nav/Non Nav : Non Nav
Old Version : SYNC 3.0
New Version : 3.4.19274
Method used : WIndows App V 2.0.0.0
Car : Ecosport 2018 Titanium
The update was super easy , Thanks to Cynalabs.
I have found 2 issues .
The splash screen starts with the ST screen (Which i configured using forscan) And when turns off it goes to the ford splash screen .
The navigation direction from android auto is not displaying in the instrument cluster . I have enabled the below features in the IPC module using forscan .
Navigation Screen Repeater : Enabled.
Navigation / Compass : Enabled.
Turn by Turn Navigation : Enabled.
Trip Navigation : Enabled.
Trip Navigation pop up : Enabled.
Each time i connect to the android auto the Navigation changes to "Android Auto " as in the image but not the actual direction .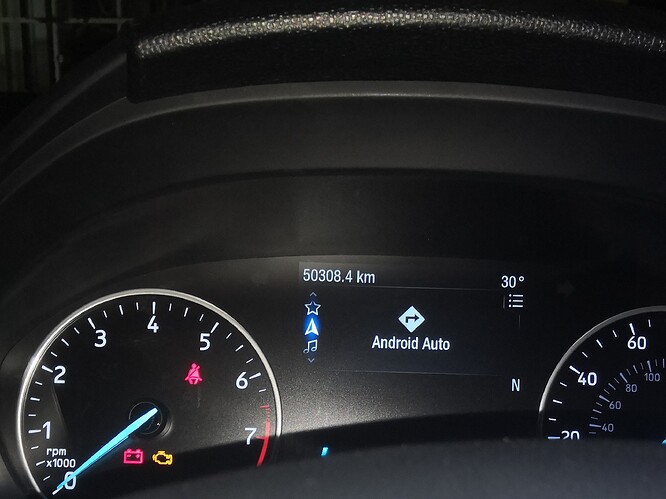 I even thought this behavior is due to non navigation APIM . And i tried with enabling the navigation using forscan . But its still not working. Please let me know, Am i missing any settings. Please help

.
Thanks
Naveen