it's time, SYN3 UPDATER 2.0 has now been released!!! Syn3 Updater – CyanLabs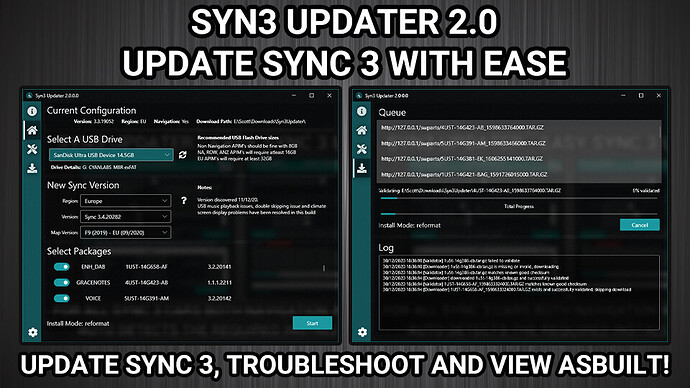 Great news!!!
First, thanks a lot for the new release.
I have a question:
Why "downgrade install mode" is the best option for this options?
I have 3.4.20196 Sync's version.
I only want update my maps to F9 (2019) - EU (09/2020)
Thank you very much.
Thank you very much. It's very useful.
Great job!
Hi Guys,
I'm nervous about this so I wanted to ask for a definite verification before I tried… is it now safe to use this on 2020 Lincoln? the last version gave me all sorts of warnings so I was only able to use it on the 2018 cars, but I'd like to try updating the 2020 Corsair if it is safe now since I noted that all the warnings didn't pop-up this time.
Nothing has changed, any upgrade using reformat is risky on a 2020. If you are already on 3.2+ a standard non reformat is fine.
The update function for sync3updater does'nt work :error 400. How does I solve this?
You must be blocking something, the update process works fine
I had to download it from the site, and Windows defender didn't accept the exe. I had to overrule it and after that I could install it. Why is it marked as spyware by Windows? It works fine for me, and a did not notice any problem with it even after safety scans.
Windows marks software that is rarely downloaded and contains certains functions as spyware, windows defender is crap for that, as this formats a usb drive and has connection to the internet it is common for it to be detected as malicious
People who were having System.Reflection.TargetInvocationException or System.NullReferenceException should now be able to use the application in v2.0.4, it seems it was related to people who had SD cards inserted in to their computer/laptop. Please let me know if you are still having this issue or any other issue. crashes only, i am not interested in directly supporting SYNC issues, use the forum or discord server for that.
Hello
Im trying to update from 1.0.1.1 and getting the following error: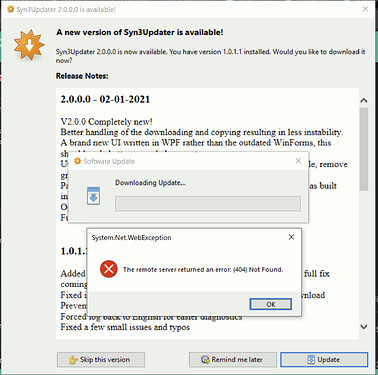 My network monitor shows that Syn3Updater is trying to connect to these ip addresses

Is there anything i could be missing from my side?
i went the manual way and the installation worked ok.
thanks!
yes. i updated it manually
Seems my download server went a bit mad, should be working now. thanks for reporting
Hello friends, I think the new Sync Updater is great. As far as I've tried it, it works great. it would be nice if you could copy the notes, translate them in google. that would be the only thing I would have to complain about. Thank you for your effort and the work you are doing here


Good suggestion

will add this to the next version
@CyanLabs
Due to system language, the message is in German
The Windows Defender blocks the software due to trojan detection.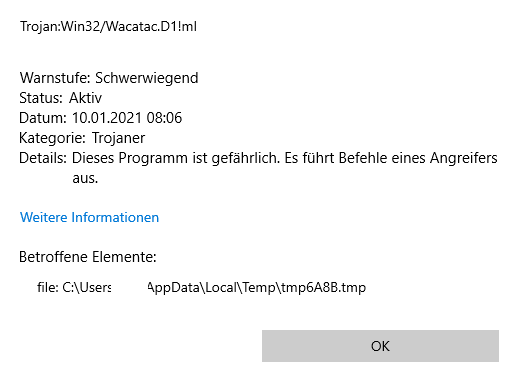 https://www.microsoft.com/en-us/wdsi/threats/malware-encyclopedia-description?name=Trojan%3AWin32%2FWacatac.D1!ml&threatid=2147757780
Can you have a look on it an upload maybe a signed exe file?
Never had those issues on previouse versions
I want to avoide to turn off system protection.
BR