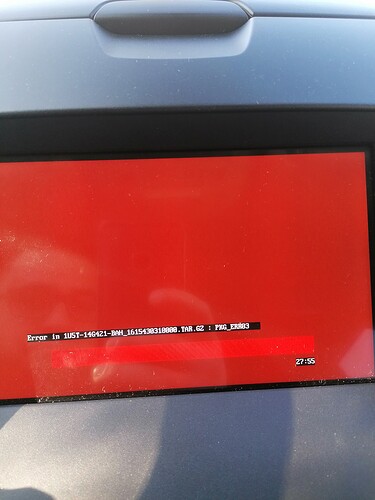 Hi there.
I wanna ask something about update sync.
I had try to install the new version for sync but comed some error during installation.
I must find another version or?
I have downloaded the last version from the downloader.
What do you think about this?
---
SYNC Region: Europe
Navigation Variant: Yes
Old SYNC Version: 3.0
New SYNC Version: 3.4
Do you have a error message, if so what is it?
Update Method: CyanLabs Syn3 Updater
Syn3 Updater Version: 306
Syn3 Updater Documentation Read: Yes
Syn3 Updater Log File