2017 Explorer Platinum, working for me on build 20351 and I haven't paid SiriusXM anything for over 2 years.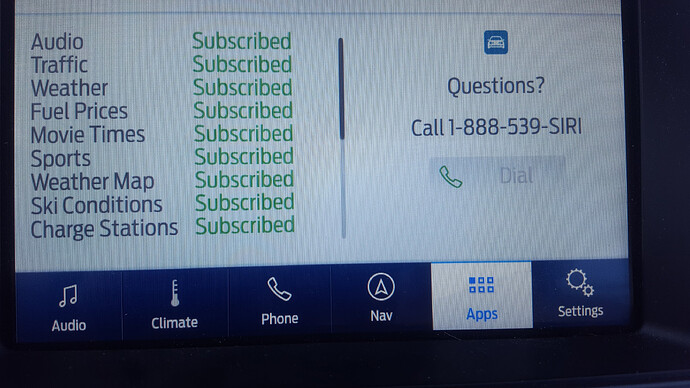 Initially it's a 5 year complimentary subscription. (Unsure if that is still offered.)
To F150chief:
Was your "Yes" for me? Meaning that I WILL lose the ability to search my music while in motion? If that's the case then I think I might be stuck at my current revision since I would hate not to be able to do that while driving. CRUD.
My 2020 Transit Connect came with a 5 year trial only for Travel Link, not audio.
Yes, if there is no name next to the time posted like the image below then it means he replied to the post directly above (in this case you)


on this one you can see i replied to you


That is correct. But you can use voice commands, which will work fine once you practice it.
I'm new here… but I am seeking help!
I downloaded 4.3 software to my USB Stick, and when I try installing it… It says that the usb has been removed and the installation is paused and will resume when the original has been reinstalled…
HELP!
I tried to update my Sync3 from 3.0.12950 to 3.4.20351 and I'm not having much success.
I keep getting the same error:
Error in 4U5T-14G423-BB_1598634411000.TAR.GZ
Vehicle" 2016 Mustang GT Premium
Non-Navigation model
I've tried 3 different flash drives with the same result.
SanDisk 64GB Extreme USB
SanDisk 64GB Cruzer USB
Generic 16GB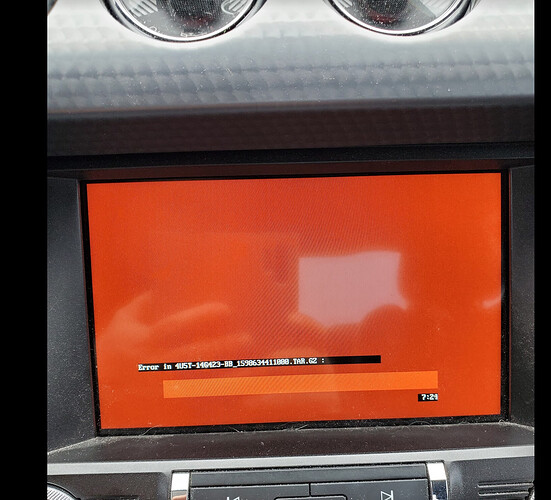 Thanks for any suggestions.
This is the North American version.
Please post your log file like above, and see the last few comments above about the files.
Thanks! That was the solution. I appreciate the help. Works great!
Anyone notice that with this version, Android Auto no longer has an exit button to exit back to the sync3 menus while the phone is plugged in?
It's probably a country-dependant deactivation. I can still search de USB here in Brazil, version 3.4.20351. Car built in Mexico for Brazilian market, APIM country BR, ANZ zone.
Mine is working fine, I have the exit button with Ford logo on it
Hi… After update to 20351, i today realise that the volume is not cirkel any more, but is in a Square box now… How to correct this back again ?
Interesting, what version of AA are you on? I'm on a Pixel 3, AA version 6.1.610544. In my launcher settings, Exit shows as the first shortcut, so it should show up on the headunit.
Great stuff. I am thinking about update my car (Focus MK 3.5 - Germany - Sync 3 with SatNav model) and Sync 3.0. I have two questions.
Does the SatNav works as it does on the default Sync 3 with the display on the board computer for the directions? The small one between the rev and speedo?

I just experienced the loss of GPS. Therefore my SatNav does not work. Did anyone had a situation like this one, and did this upgrade fixed it? I ask because I am still not sure if the issue is software or a corrupted GPS antenna.
Motorola One Zoom, Android 10, AA version 6.1.6.610544 , same as yours. First shortcut here in car display